The Crook Factory

New York: Avon Books, [1999] 435p.

Published with white boards and a black cloth spine. Page edges are rough trimmed. Jacket design by Nadine Badalaty.
---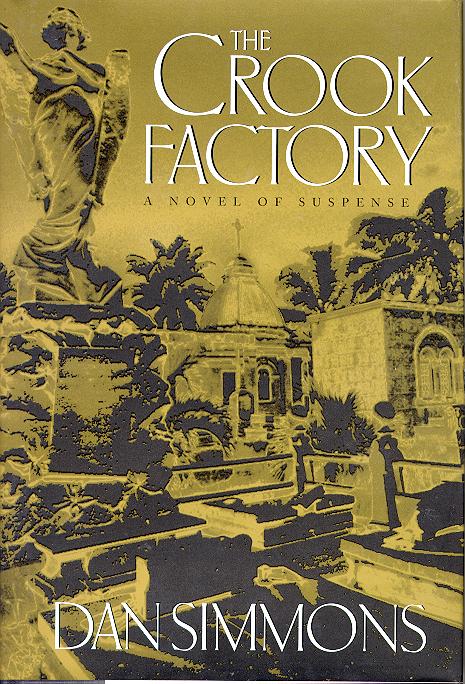 ---
Comment: Yet again another complete change of pace for Simmons. This work examines in a fictional manner the actions of Ernest Hemingway in Cuba during the second world war. This trade edition has a 3 page Authors Note not found in the uncorrected proof.