Children of the Night
US Trade Edition
New York: G.P. Putnam's Sons, [1992] 382p.

First US trade edition . Bound in light black boards with dark black cloth binding and all gold lettering reading from top to bottom DAN\SIMMONS CHILDREN \ OF THE \ NIGHT. Original price on front flap of DJ at $21.95. Jacket art by Hector Garrido. Back of DJ has picture of Simmons with ISBN number in lower right corner of back.
---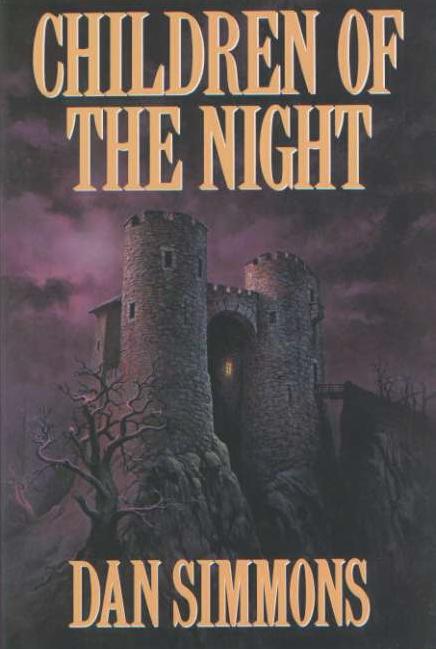 ---
Comment: An interesting and scientific approach to vampirism and AIDS in Romania and the US. Several of the characters from "Summer of Night" appear here after they have grown up. Note: There is a book club edition of this book that is of the smaller Book Club size.