Children of the Night
UK Edition
London: Headline Book Publishing PLC, [1992] 408p.

First UK trade edition . Bound in black boards with all gold lettering reading from top to bottom DAN\SIMMONS CHILDREN OF\THE NIGHT. Original price on front flap of DJ at 15.99 Pounds. Jacket art by Steve Crisp. Back of DJ has picture of Simmons with ISBN number in lower right corner of back.
---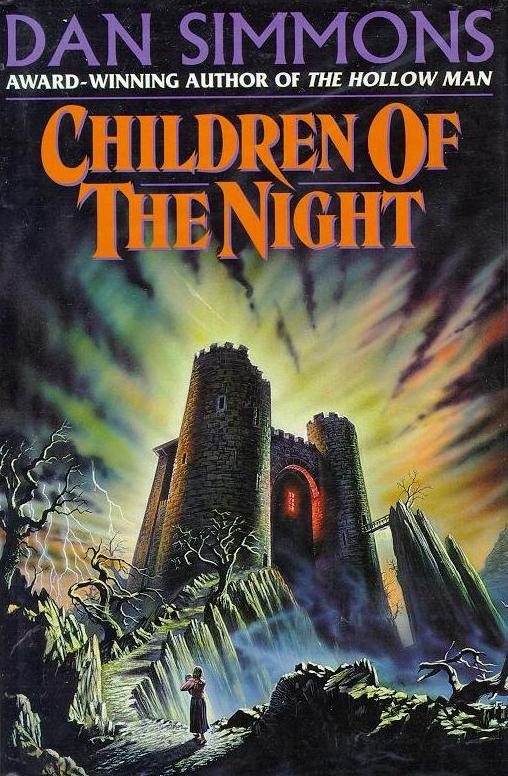 ---
Comment: In all likelihood one of the most elusive of the UK editions to track down. It appears that a limited number were published and a large number of those that were published ended up in libraries and other locations.